An Italian tradition we love is the Aperitivo. During the summer an Aperol Spritz with some Parmesan Cheese an some Olives before starting the grill was a must. Now that the summer season is over, we started replacing our beloved Aperol Spritz with a winter drink, which is easy to make as well and fits the winter dinners and cozy indoor atmosphere.
What you need for a clementine cocktail:
3 clementines / 3 Mandarinen
1/2 Lemon / 1/2 Zitrone
2cl Vodka / Wodka
2cl Prosecco
Rosmarin
Sugar / Zucker
To get the juice for the drink, squeeze the clementines and the lemon. Clementines are rather uncommon to be squeezed but they taste delicious and are a traditional fall fruit, so easy to get and a great fit for a winter cocktail.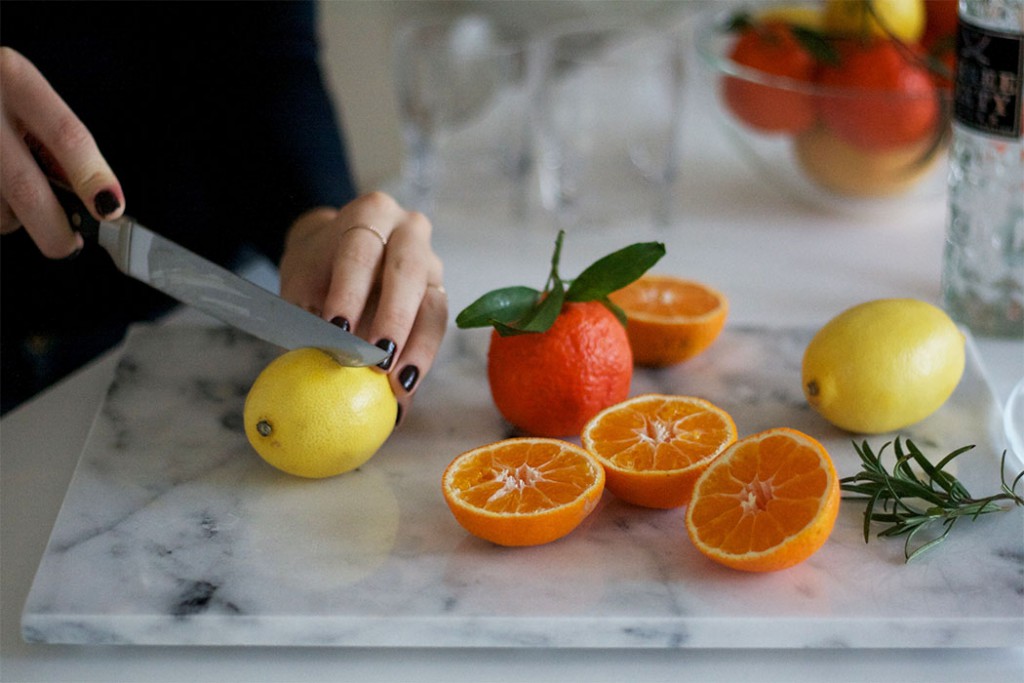 Use a bit of juice on the rim of your glass and turn it in a plate with sugar. If you got Bio lemons you might as well add a bit of lemon zest to the sugar mix.
Stir in the juice with the vodka and some ice and fill up with Prosecco. Decorate with a little branch of Rosmary. The Rosemary is so strong in its taste and smell that a little branch added on top is just sufficient to get a bit of seasoning.